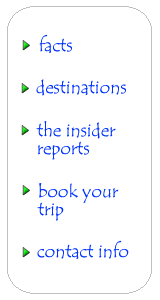 Search the pages of visitcolombia.info:

People and Culture
Colombia has 40 million inhabitants, with an urban population of around 70% . The country is mainly Roman Catholic. The official language is Spanish and it is widely used with very few exceptions. In the San Andres & Providencia islands English is also native and various indigenous groups around the country have preserved their own languages.
The ethnic mixture in Colombia -stemming from indigenous, African and Spanish roots- have given Colombia a strong and wide range of cultural elements that can be appreciated on many aspects of everyday life.
Music clearly represents the various influences, being a very important part of the colombian culture.
The music from the Andes region has indigenous as well as spanish influence, played mainly with string and wind instruments. In contrast, the music from the coasts has a clear african influence, with drum rhythms predominating. Salsa, cumbia and vallenato are very popular styles in the whole country, and have now reached global audiences.
Colombian musicians such as Shakira and Carlos Vives are now well-known names internationally, promoting the country's rhythms around the world. Artist Fernando Botero has taken colombian painting and sculpture to the best-known museums and galleries of the world, while colombian literature is well represented with writers like Alvaro Mutis and Nobel prize winner Gabriel Garcia Marquez. Just a few examples of Colombia's rich heritage and culture.
Click for facts: Colombian Economy





Feria de Cali



Feria de Manizales



Festival de Blancos y Negros



Carnaval de Barranquilla



Bullfighting Season in Bogota



Tourism Fair (Anato)



Find events and celebrations taking place across Colombia!



Know the basics, be prepared, get the tips!



Send a postcard of your favorite colombian place!