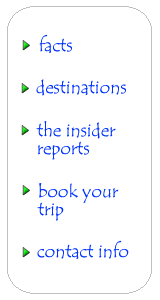 Search the pages of visitcolombia.info:

Share some of Colombia's beauty!
Just choose the postcard you want, personalize it, and click to send.
Click below to check the different cards.






International Film Festival



Festival Iberoamericano de Teatro



Easter & Religious Music Festival



Festival de Luna Verde



Festival de la Leyenda Vallenata



Feria del Libro



Find events and celebrations taking place across Colombia!



Know the basics, be prepared, get the tips!